Discuss blog articles in the forum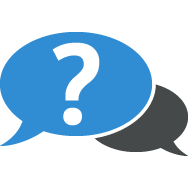 The new forum has been online for a few months now and is well received by you. Thank you for your interest and active participation.
Today we are announcing a new feature that should add even more value to the forum. Since July, we have been linking new articles from the blog to our forum. This gives you the opportunity to ask specific questions, but also to discuss blog articles and their topics with us and others.
Of course, this also applies to older blog articles that are not yet linked in the forum. Just start a new discussion on the topic you want to talk about with others. You can simply drag and drop the link to the blog article in question.
If you have any questions about how to use the forum, you may find the following articles summarized under the About the Forum tag helpful. But of course you are also welcome to ask further questions directly in the individual posts.