Welcome to The New Merlin Project Forum!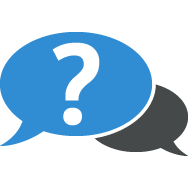 After we buried the Google forum with Merlin version 2 a long time ago, our focus was on Xing and LinkedIn until now. Now that Xing has cancelled its forum without replacement and the forum on LinkedIn is not really alive, we have decided to start our own forum again.
The new forum provides a user-friendly platform where Merlin Project users can network with each other and share knowledge. Ask questions, give suggestions and learn from other experienced users. All of this is free of charge, of course!
The new forum is easy to navigate and offers a variety of features, including a search function that allows you to quickly find the answers to your questions. In addition, you can personalize your profile, track your posts, and connect directly with other users.
We look forward to bringing our community even closer together with this new forum and providing you with more comprehensive support and resources. Feel free to drop by and become part of an ever-growing community!