Phew… What a Week!
Actually, I should say "What a year it's been so far", as an incredible three months have already lapsed since my last post. After a short Christmas break, we got straight down to work on version 4.2 and our new Express version of Merlin Project – with both being released this week!
Merlin Project 4.2 as well as Server and Go were released on Monday. Version 4.2 is all about Dropbox folder synchronization. I don't know about you, but I don't find these kind of Dropbox folders to be very helpful:
This can happen very quickly when, like here, three people are working in a shared folder. Resolving this was both our motivation and aim: To identify all Dropbox conflicts and resolve them automatically. It turns out that we discovered something unique with our synchronization engine. It was designed to answer the issue – and it did precisely this (and no, I'm not going to quote the A-Team here). Download the new version of Merlin Project 4.2 and save your project to a shared Dropbox folder. You can now work on the same project using Merlin Project on a totally different computer or, using Merlin Project Go, on an iPhone or iPad. On iOS devices, you just need to link your Dropbox account once. After that, you'll then see all the changes automatically in your project. It really is a blast, and it puts the fun into project management!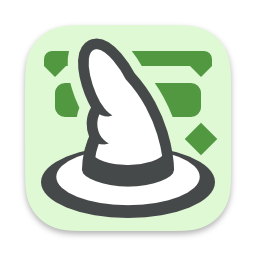 The 2nd highlight of the week was Merlin Project Express. Since Merlin Project first appeared, Sales & Support – and me too – have been bombarded regularly with questions asking for a cut-down version. We spent ages trying to decide on the right mix of features, and finally come up with a great set.
And with our new app, we're also taking our first step into new sales channels. I am talking about Setapp – a new service I like to refer to as "the Netflix of Mac apps", which I mean in a positive sense, of course. The guys'n'gals from MacPaw – also a familiar name on the Mac scene – are behind Setapp. We took a look at this new service when it first launched and were so blown away by it that we didn't have a second thought about jumping on board. And the best thing: You can give it a go at zero risk as the first month costs nothing. After that, US$9.99 (yes, really: dollars) gets debited from your credit card each month.
And with this, we really have earned ourselves the weekend off ;-)
Best wishes
Frank Blome